This past weekend was full of dem readings.
First off, on Saturday, the THIS IS NOT A CONFESSION tour (Rothko and I) loaded the BIG SIGN into the truck and drove to Philadelphia.
Pre-reading driving music is important, and not to be fucked with. Rothko wanted Taylor Swift, which normally wouldn't bother me. But I've been on a Cage the Elephant kick, and I needed gritty head fuel, so I won out.
The reading was at a Mt. Airy neighborhood bookstore called Big Blue Marble Bookstore. There, I read with three remarkable writers Amanda Miska, Rion Amilcar Scott, and P.E. Garcia.
It was so good, it made my head evaporate.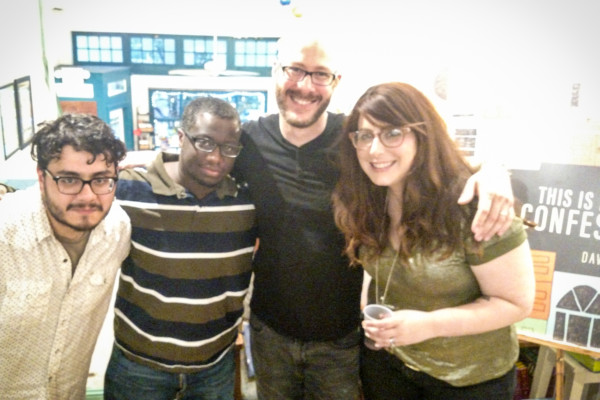 I did some hand-waving, obvi.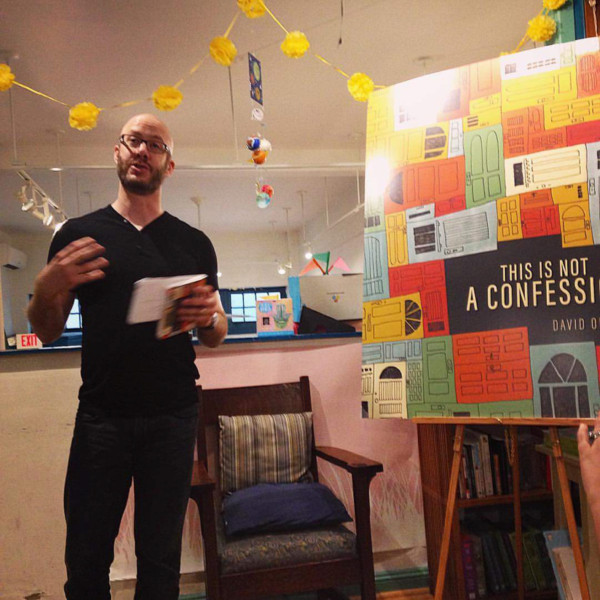 We slept overnight in Philly and drove back to Jersey Sunday morning. Rothko was exhausted from keeping guard all night in a new, unfamiliar place. Ok, if I'm gonna tell the truth, he was freakin' hungover. Paced around the house screaming about "Head Squirrels." ??? Made a mess of a plant because he thought he heard Honey talking to him in it.
Anyway, when I got back home, I decided I should leave him there and I went on to NYC for the second big reading of the weekend, at Jimmy's No 43 as part of the venerable reading series Sunday Salon. The reading series was founded in 2002 by Nita Noveno, and is now in multiple cities. I was very honored to be included with such a great writer line-up of Kathy Flann, Hasanthika Sirisena, and Tony Tulathimutte. And of course I'm excited that I can now call myself a  Salon Alum.
Here's Nita making introductions…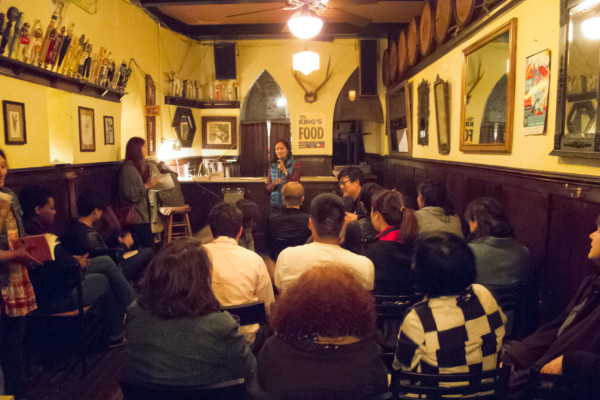 Here I am in multiple stages of hand-waving (aka "Magic Throwing")…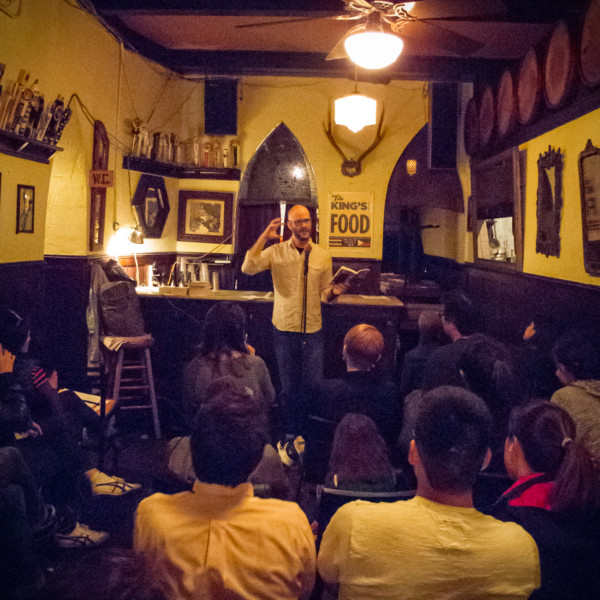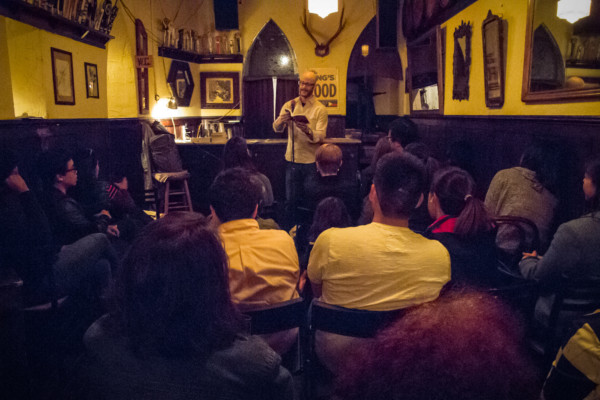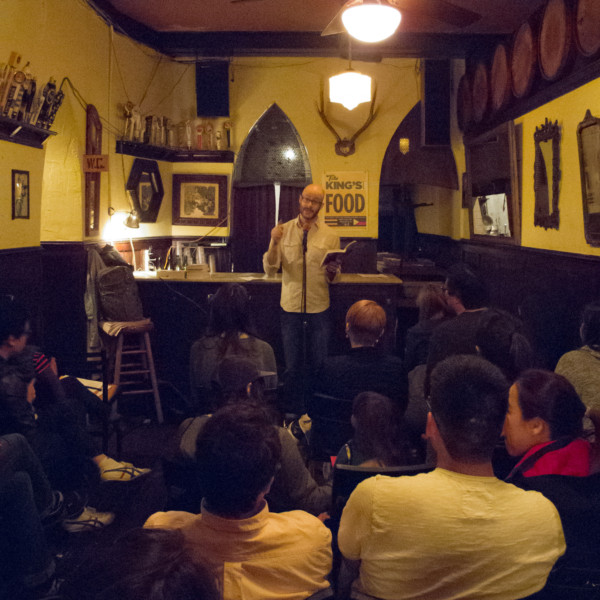 And here we are post-reading…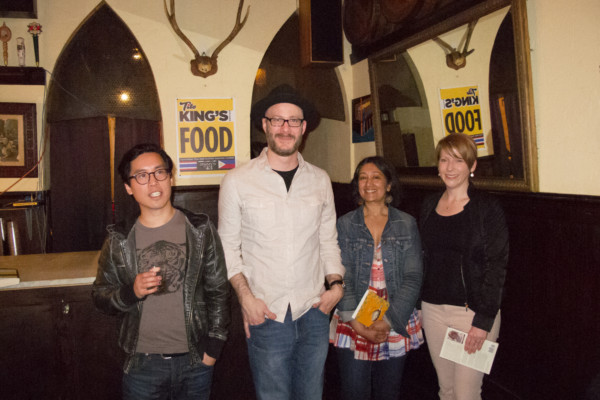 And here's a Jimmy's 43 Pre Sunday Salon Hydrant …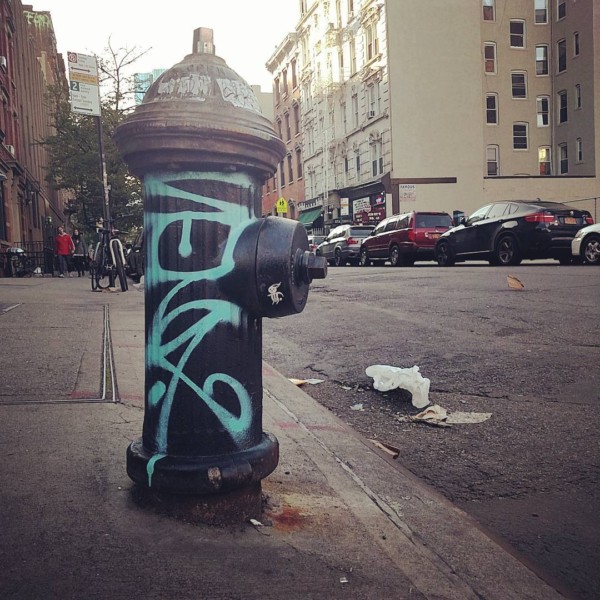 The Tour will go on break for a few weeks. And will kick off a three-city jaunt in Texas starting on June 4th.
TAGS:
Dave News
|
NYC
|
Philly
|
Readings
|
Sunday Salon
|
This Is Not a Confession
|
TINAC