Cosmonauts Avenue
Essay: So That We May See Eternal
Excerpt: The time on that clock is forever frozen at 11:25. And that forever- frozen clock face, that perpetually mid-morning moment, would happen in a non-photographed version of that exact same scene if I were to move away from myself at a speed faster than the speed of light. The subsequent seconds would never catch up to my smiling semblance, the proceeding particles of light, a still procession. My teeth would forever remain missing. My hair, forever brown and shaggy. And yet…
Barrelhouse (The 90s Online Issue)
Story: Waiting for the Day to End
Excerpt: One of us eventually covered the cushions with a tie-dyed wall tapestry and that seemed to solve the germ predicament. The tapestry always wound up getting pulled off the cushions, though, so that eventually one of us would have to break down and re-position it. But after a while, we stopped caring so much whether or not the tapestry kinked up in the cracks. Eventually, we'd just let it. Because now we were the college kids who did college things on the couch cushions, most of which were disgusting.
The Nervous Breakdown
Essay: Pretending I Have My Wits About Me
Excerpt:  On the evening of January 3rd, I slept on my bathroom floor. Sometime during the night, Rothko found me there and started barking at me. I'd like to think it was out of concern. But I think he just wasn't sure whether or not it was me. My wife heard the barking and realized I was still sleeping on the floor and brought me to bed. At this point, it seems my pants came off, but this is strictly conjecture. I don't remember any of this.
Hermeneutic Chaos (Issue 5)
Story: Dory T. Wellington and the Fire Orange Blue Jellyfish Kite
Excerpt: I stole the kite from Mr. Kensey on my birthday. I stole it while he slept in a chair in his backyard. Me and Dory T. Wellington, we stood on the horizontal fence beams and looked into Mr. Kensey's backyard at that fire orange blue jellyfish kite and we wanted it. 
The Austin Review (Issue 1)
Story: A Trick of the Senses
Excerpt: 
It was Glenn who found the dead cat. Underneath a bush in Mr. Kensey's front yard. He told Daniel about it, and then Daniel came over to my house and told me. I went across the street and told Jamie. And for a few hours one Saturday, it was the news on our block: this stiff, dead cat.We had to crawl through some bushes to get to it. In the close Houston air, we sat on our knees, our skin damp with sweat and brown with summer, and we looked down at the cat lying there on its side, lips pulled back in a rigor mortis grin. Aside from being dead, there seemed to be nothing wrong with it. No wound. No visible trauma."I dare you to touch it," said Daniel.
The Rappahannock Review (Issue 1.2)
Excerpt:
The zero. The nothing. Reciting the zeros is all about repetition.
Zero is persuasive. Zero is full of ego.
Throw in a goddamned zero, and the other number becomes a zero. Every time. I swear it to you.
This is not bullshit.
No matter how old you are, you will eventually be zero.
It doesn't matter what the other number is, how proud or how big or how small.
Go up against a zero and you become a zero. Every time. I swear it to you. This is not bullshit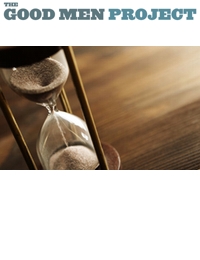 The Good Men Project
Pieces:
Excerpt: From "The Hourglass" … The people I love are grains of sand in an hourglass. And they're starting to slip through the narrow curve at the center.And I am the hourglass. And the longer I stand upright, the more the weight shifts, and the more empty I feel up top.And every day I think about breaking that fucker. And putting an end to this slow, terrible drip.
Writer Unboxed
Essay: Wherein I use Ugly Words Like Platform and Audience
Excerpt: Musicians in general—and indie musicians in particular—seem to be intuitively more aware of something a lot of writers aren't: that today, our art and this thing we call "platform" are inextricably linked. That we have the power to determine our own success instead of catering to the big publisher (or record label) and their interest in what will sell. If there is good writing, if there is good music, then there are people out there who will like it. Audience is just something that needs to be found. It's another word for like-minded friends with whom your work resonates.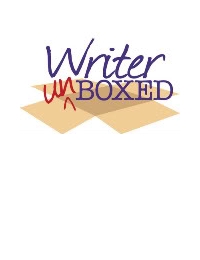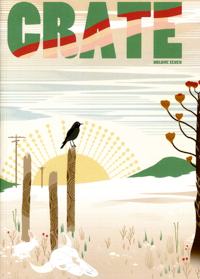 CRATE (Issue 7, Spring 2011)
Story: Eating Sushi At Stoplights (
Read here
)
Excerpt: I've been washing clothes for a woman that used to wash mine. And I've been helping her put them on right after she comes out of the bathroom all inside out. And it makes me remember one of her favorite stories to tell used to be about the time I put my rain boots on by myself at daycare. And how I came stomping out to the car all proud and smiling and with the boots on the wrong feet. And how when I got into the car, I said to her, Mom, I put my boots on by myself. And how she said, I see that.She knew I fucked it up. But she never said anything. It probably wasn't the first time she did that. It definitely wasn't the last.It's good to have people you can make mistakes in front of.