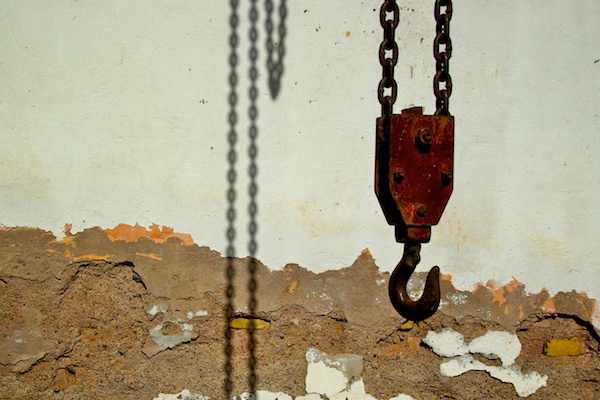 I've spent a not insignificant amount of time organizing photos over the last several days. My Aperture library was completely messed up. And I'm happy to say it's slowly becoming not messed up. It's becoming not messed up because I'm taking the time to learn things about how to keep shit organized in it that I should have learned long ago.
As I was going through photos I came across a few I took in South America that I never got to post. They're a little more abstract and didn't tell much of a story of where I was when I was in South America, which is why I didn't post them then. But now I'm feeling more abstract, so I will post them.
This one was taken in the parking lot of the Carmelo Patti winery in Mendoza, Argentina. I like the way the hook and the shadows from the chain look together.
Most mornings I feel like this.