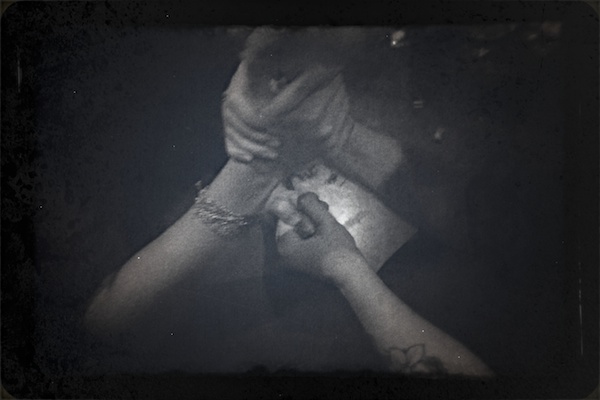 The long weekend at AWP in Chicago, and I'm full of images that look like this one. Blurry, moving, slightly out of focus, but entirely true and strong.
We took more cabs in one weekend than I think I've taken in three years in NYC. We talked about writing until we were sick of it. And we didn't sleep much. And then we did it again.
I learned what a Pee-Chee was.
Rusty called me Olimpio, and meant it. Chelsea wrestled The Normal School. We picked up our server and she brought us to a place for last call and pool.
And when it was over is when we felt like maybe it was just beginning. And so we'll do it again. To get back to that place, in another town.