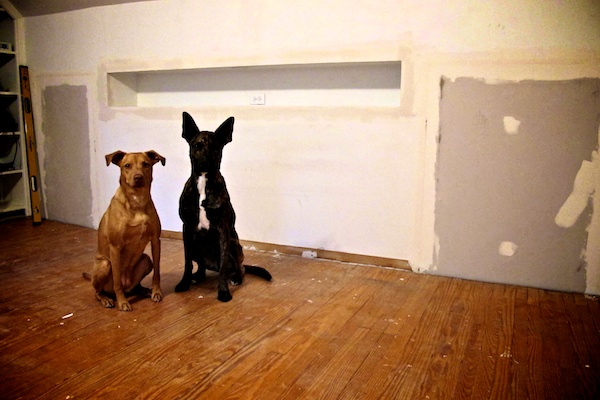 I like the way a freshly-patched wall looks before the paint goes on.
We framed the two big spaces. Covered with plaster board. Then plastered over them. Then we leveled out the middle cubby hole so it didn't look bowed. And patched where the ugly trim had been.
Now we're ready to paint.
When I say, "we" I mean Rothko, of course.
TAGS:
DailyHoney
|
DailyRothko
|
Dogs
|
House