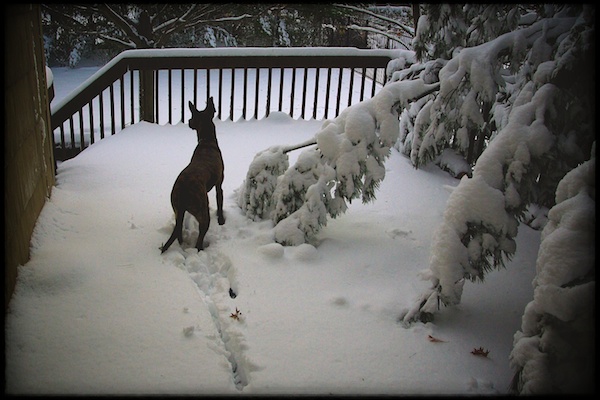 The pines hung low and droopy with the heavy snow this morning, but our spirits were high on the promise of crazy running.
These pines are flexible and their branches hold weight without breaking. Also, they do not fall over like Norwegian Spruce.
The Bald Man says he thinks they are Red Pines, but I'm certain he is wrong because they are not red, which seems like it would be the most obvious indicator.
TAGS:
DailyRothko
|
Dogs