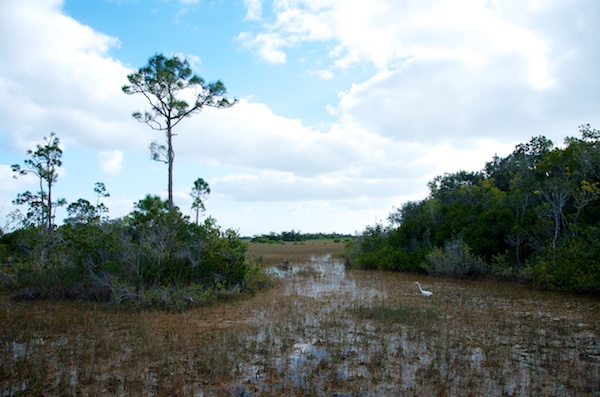 This particular section of Sawgrass Marsh at the southeastern end of Everglades National Park was heavily saturated with water. Little "tree islands" and hardwood "hammocks," which are both names used for raised land where plants and trees grow, sit surrounded by the flat boggy marsh.
I found it very peaceful for a swamp, probably because most of the biting insects were nesting in the periphyton that coats the water's surface like a brown, foamy vomit.
It was still and quiet and egrets walked, long-necked and tall-legged, eating the things egrets eat, probably little amphibians or the tortured remains of alligator souls.
TAGS:
Florida