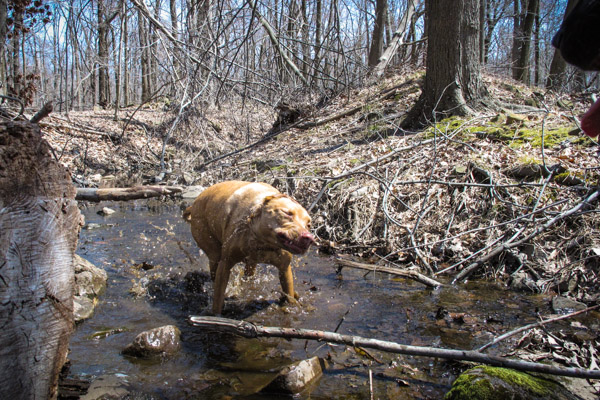 The sun was such today that it brought the tongues out of our mouths. But then we found this cool water to submerge ourselves in.
I told Rothko it was just like a bath (a bad??) only this one smelled better and you put the dirt ON you.
He was skeptical. Or chicken-shit.
Same thing.
TAGS:
DailyHoney
|
Dogs