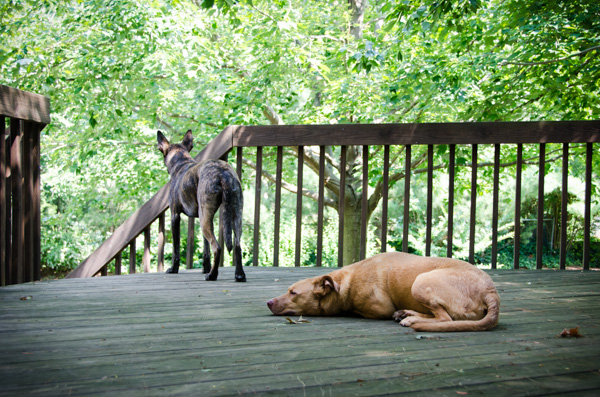 Oh, I KNOW, Runt! It was AMAZING how you spotted that groundhog! And how you told me EXACTLY where he was.
You are SOOOO BIG. And STRONG. And SHARP! And BRAVE!
I don't know what I would have done if you had not brought it to my attention…
Oh, yes, you should definitely keep an eye out for another one…
Now please, Runt. Shhhh…
I require calm, quiet meditation after I've killed a critter with my jaws.
TAGS:
DailyHoney
|
DailyRothko
|
Dogs