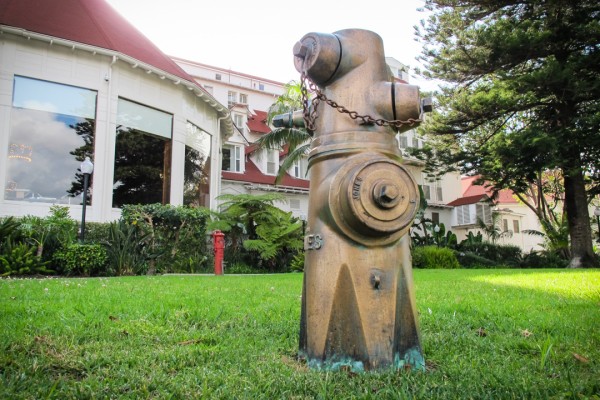 Coronado del Mar is where Some Like it Hot was filmed. The hotel opened in 1888 and has had its ups and downs. We stopped here on our 14th Anniversary. We ate some chowder and guacamole and chips in the bar. We walked to the beach, where it was windy and took a photo of a big sand castle.
This hydrant is just outside the big banquet hall known as the "Crown Room." L. Frank Baum, author of The Wonderful Wizard of Oz designed the crown-shaped chandeliers that hang in the room.
The hydrants are pretty spectacular too, but as far as I know L. Frank Baum did not design these. My favorite thing about this hydrant is that it's not painted. You don't see unpainted hydrants very much.
TAGS:
California
|
Hydrant