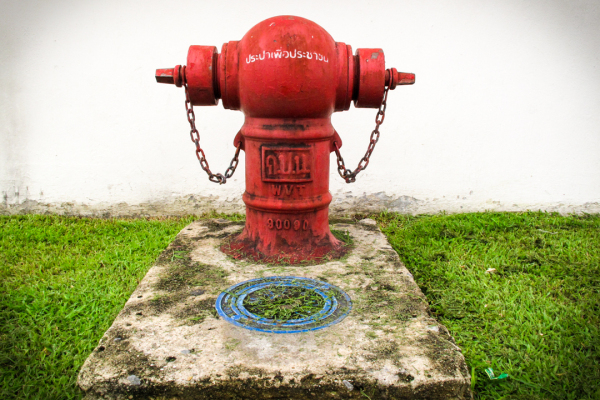 I didn't have the same problem spotting hydrants in Bangkok as I did throughout Cambodia.
There were plenty of them, and they all pretty much looked exactly the same. Short and red, with a round bulbous middle and two outlets.
These are all about the bass, no treble.
This one was just outside of the grounds of Wat Phra Kaew and The Grand Palace. Wat Phra Kaew is the temple of The Emerald Buddha, which is pretty spectacular, though smaller than I expected it to be. It was also very near Wat Pho, which is the temple that houses the massive reclining buddha.
Speaking of buddhas, I guess these hydrants sorta reminded me of little buddhas.
Little Ruby Red Buddhas.
TAGS:
Bangkok
|
Grand Temple
|
Hydrant
|
Thailand
|
Wat Phra Kaew