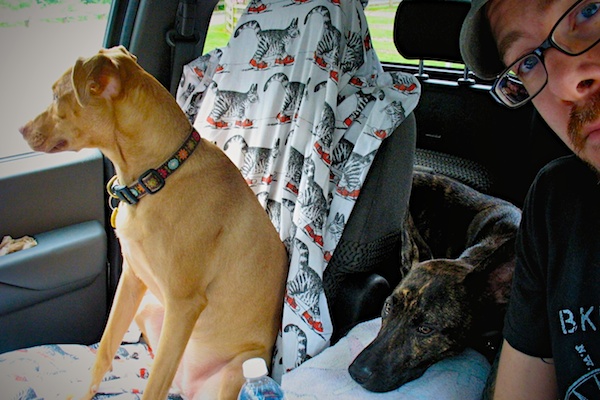 When I picked Rothko and Honey up from the Animal Inn, they both seemed a bit shell-shocked. Rothko now knows there is a possibility that, at any moment, he could end up far away from his safe and comfortable home for several nights.
The world is not the same to him.
Just think of how traumatic it would be if the place they stayed wasn't a resort with an indoor heated pool, an eight-jet Aqua Massage tub, and orthopedic beds.
TAGS:
DailyHoney
|
David
|
Dogs
|
Selfie
|
Truck