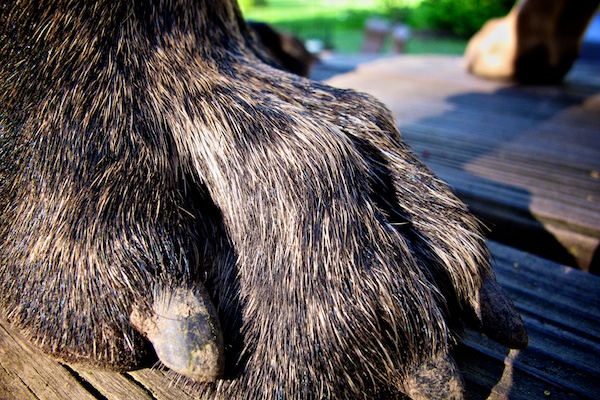 I am a prehistoric cave creature. I roam the backyard and my bark is low and primal. When I step in the dirt and the mud I do not apologize for it. Not to The Bald Man. Not to anybody. My feet are entirely uncivilized.
But I'm scared shitless of the men who play bocci ball in the park.
The knocking. My God, the awful knocking of those balls.
TAGS:
DailyRothko
|
Dogs
|
Paws