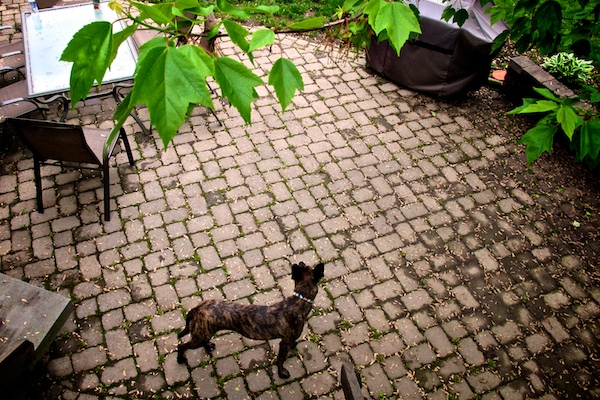 The rain water and the maple seeds take turns falling from the sky, like well-mannered gentlemen. Neither is very passionate about it. They just go about their falling. All listless and bored. As if they're doing it out of some genteel necessity.
I don't care for it. For manners. Or dispassion.
I am passionate about everything. About my ball, of course. But especially for these things called "chipmunks."
I saw one of those suckers today. I saw it on the long road at the reservation and I will never be the same again.
Honey says I am "simple." But I'm studying. I'm learning how to talk pretty.
And I think deeply about things. About rain. And trees. And balls. And poop. But especially chipmunks. Holy God. Especially them.
TAGS:
DailyRothko
|
Dogs