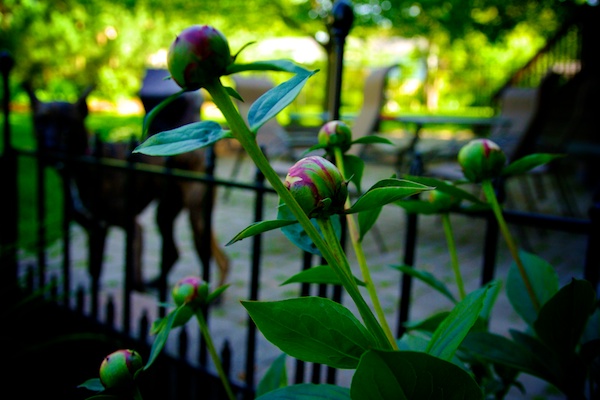 How can you sit there taking pictures of budding peonies at a time like this?! Don't you hear those skateboards clapping against concrete out there on the street? They seem to be everywhere, and yet nowhere. Teasing me with their tiny, but horrible, tapping sounds.
I can not take this, Bald Man!
We need to get inside!
TAGS:
DailyHoney
|
DailyRothko
|
Dogs