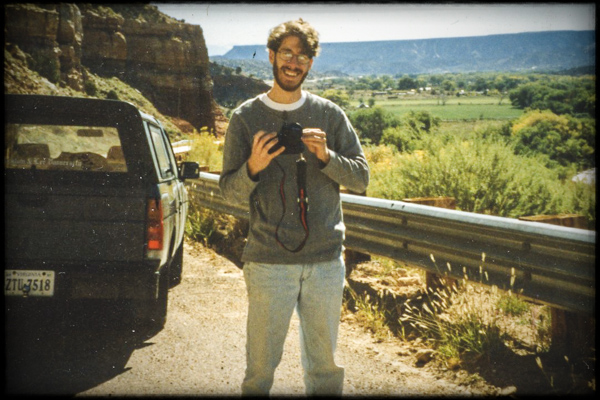 Here's a shot of me with Ol' Boy during the 1996 Cross-Country Trip. Laura took this one just as we were leaving Abiquiu and going our separate ways. I was heading west toward The Grand Canyon. And I think she was heading north toward Montana.
Anyway…don't I look trustworthy with that beard?
Also, check out those sexy Virginia Plates!
TAGS:
David
|
Truck