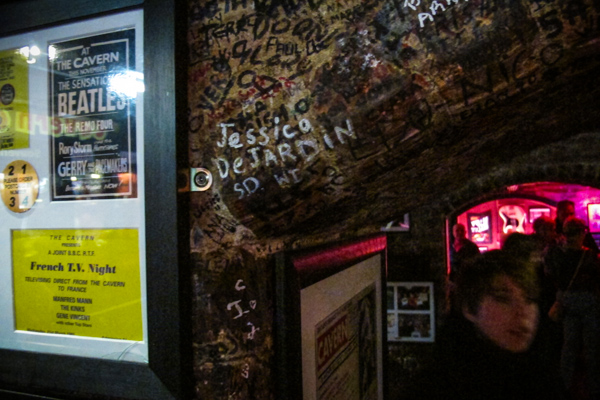 I forced C to go to Liverpool for a brief Beatles Pilgrimage. We went to The Cavern Club, which isn't the original, but is on the same alley (Matthew Street) and has been set up to look like the original. We didn't do the Beatles museum (The Beatles Story) as we arrived in Liverpool too late, but I think that might be just as well.
Liverpool is a strange city. It's more hawkishly modern than the other cities we've been to, both in its structural aesthetics and in the pervading mood of boredom and disaffection. It brought to mind Baltimore: how it used to be a bustling shipping town that became somewhat obsolete, but is slowly coming back to life, led by a rebuilt and repurposed harbor area. For Baltimore, it was the Inner Harbor. For Liverpool, that area is called "Albert Dock."
Liverpool will always have The Beatles. Just like Baltimore will always have… Edgar Allen Poe.
Ok, well look: Liverpool will always have The Beatles.
TAGS:
UKTrip2013