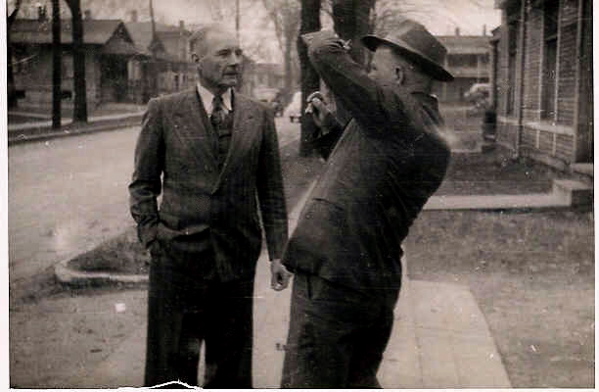 There are a couple of snapshots of Clarence I absolutely love. This is one of them. Clarence is on the left. I think that might be "Uncle Red," Clarence's brother, on the right, but my mom's not certain about that. They are probably somewhere in Michigan. Possibly the early 1960s. And it looks like it might be Sunday by the way they're dressed.
I wish I knew who the photographer was here. There's something about the way the camera caught these two. The half-smile expression on Clarence's face. The way each man seems to be moving. It seems so immediate and real and honest. And I love the graininess.
In most photos of him, Clarence is impeccably dressed…I just think he looks so strong and proud and cool.