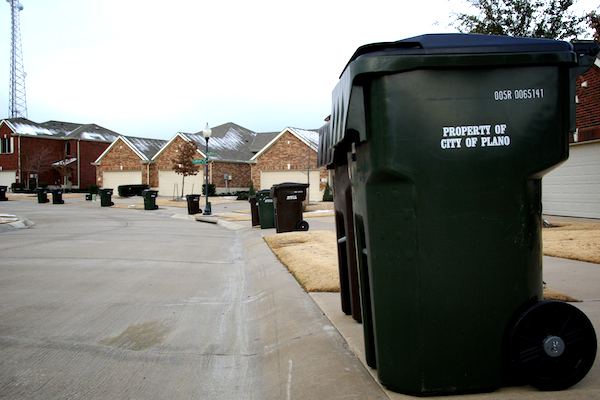 Even trash days are neat and orderly here. And there aren't trash men. There is only a single trash man. And he drives a truck with a long arm that picks up these towering wheeled containers and dumps them in its hollow, hungry back. And the sound of the starting and stopping of the truck. And the sound of the arm extension. And the sound of the banging of the plastic bins on concrete. These echo in the lonely neighborhood where nobody ever is.
I know she liked it here. I know she liked to look at the reservation in her back yard. I know she liked the quiet and the peace. And I could get into that kind of thing if I were truly in the country. Or deep in the woods. Or on a mountain or ocean side. At night you feel the nature around you. You can sit outside under the open sky and hear owls and coyotes and wild things coming from the trees. And you can believe nobody else is around.
But on trash mornings you see the evidence. Ghost people. Living their interior lives. Doing their interior things. And when the truck is gone, you roll the plastic containers back to the garage, and you wait a few minutes for somebody else to come out, but you see nobody.
And the next day the containers are gone.