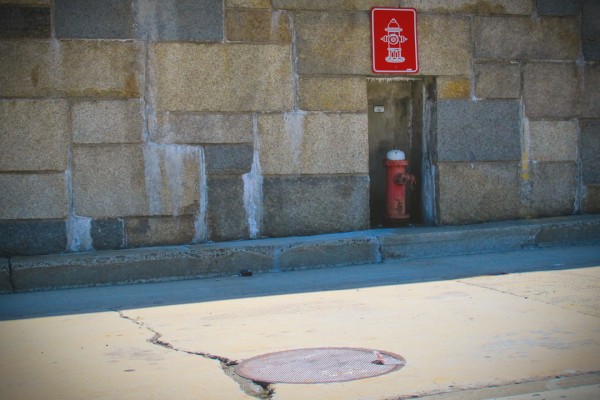 This might be an ongoing series, as I try to get a better shot of this hydrant, which is off to the right as you're entering the Lincoln Tunnel from the Jersey side. What I need is a situation where 1) I am not driving and 2) traffic is extra heavy and everybody is a standstill entering the right-most (or southern-most) tunnel and 3) I have coerced the person driving to make sure they are as far to the right as possible 4) Cloudy skies.
One is necessary for obvious reasons. Two is necessary because it will allow better focusing and framing. It is not a good idea to stop when traffic is flowing into the tunnel. Aside from the barrage of horns you will experience, you may also be arrested. Three should be easy, assuming you have a good and willing driver. Four will help with the harsh shadow situation.
This photo had only the first of the three. I still kind of like it, though.
TAGS:
Hydrant
|
Lincoln Tunnel
|
NYC