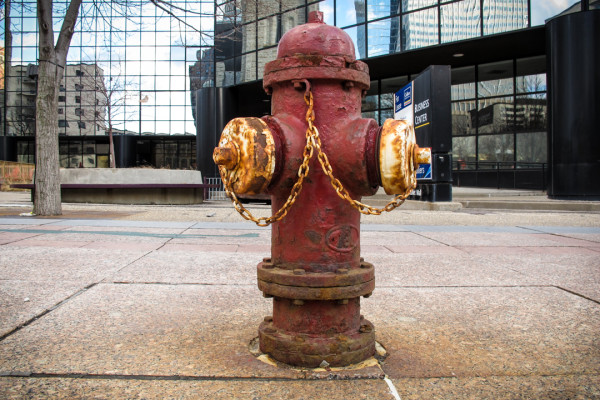 I had planned on taking many photos of hydrants while in Minneapolis for AWP15, but all I got was this one. I feel vaguely guilty about this. Because I saw a lot of interesting hydrants.  Cold-weather, snowy places usually have pretty great hydrants, probably due to the salt and rust. And man, a 9th and Hennepin Hydrant is something that I really should have tried harder to capture.
But no.
All I got was this one, outside one of many glass buildings downtown.
I don't know, maybe one Minneapolis hydrant is all you need.
TAGS:
AWP15
|
Hydrant
|
Minneapolis