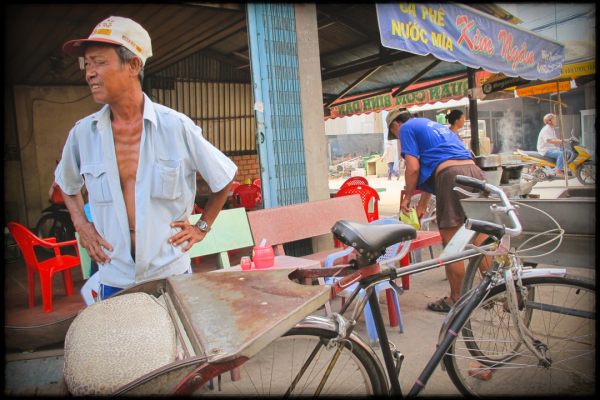 I've uploaded another set of East Asia photos to Flickr. Here's the full set:
The first few days on the boat were spent in Vietnam, and we took some excursions off the boat to nearby villages that were along the banks of the Mekong. These included 1) Cai Be, which had a floating market 2) a small (unnamed) community on Binh Thanh Island and 3) the town of Tan Chau.
This shot was in the town of Tan Chau, just before we took a trishaw ride to the central market.
This was the second man we saw who had a burned left eye. The story we got is that some men poured acid into one eye in order to avoid fighting in the war. An extreme sort of draft dodging.
I took some more shaky video from the trishaw ride. It is here:
TAGS:
EastAsia2014
|
Video
|
Vietnam